Purchasing gold in Belgium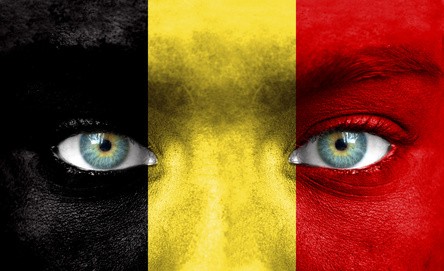 Do you live in Belgium? Do you live for example in one of the beautiful cities of
Brussels
, Antwerp, Ghent,
Charleroi
, Liège,
Bruges
or Namur?
Are you frustrated, too that it becomes more and more difficult to purchase gold and
silver
for cash in Belgium?
Also in Belgium, there are many good reasons to save at least a part of your savings, for example with a
purchase of gold
or silver.
The
Euro-Crisis
and the bank collaps also leave their marks on Belgium, be it in Brussels,
Antwerp
, Ghent, Charleroi,
Liège
, Bruges or Namur. Wll the Euro still exist in a couple of years? Will the Belgian government too, be forced to rely on the savings ability of Belgians to save deadbeat banks? Will there also be a sharply rising inflation due to the excessive rescue attemps of the European Central Bank because more and more euro is "printed" via the electronic press and thrown on the market without any countervalue?
Gold and silver were always there for citizens to protect their savings against inflation. Additionally,
the anonymous purchase of gold and silver
protects your cash from unwanted access: if it is nowhere registered that you, as Belgian citizen purchased gold, it is thus more difficult to take it away (at least parts of it).
In Germany, it is still legal (the question is: until when?) that you as Belgian citizen can purchase gold and silver in an
anonymous "over the counter" transaction
(money for goods). Simply come from Belgium to
Edelmetalle direkt in Freiburg
, right after the French-German border and purchase
gold coins
, gold bars or silver for up to 9.999 EUR per person. For cash, completely anonymously.
It goes without saying that you receive an invoice with all the necessary information when you
purchase gold in Freiburg
: what, quantity, where, when and to what price it was purchased. The only thing missing is your Belgian address! This protects you, as Belgian citizen from undesired access to the purchased gold. completely legally.
You are allowed to legally cross the border with values up to 10.000 EUR without having to declare anything to customs within the Schengen area, that Belgium and Germany are naturally a part of. Thus, you can come with 9.999 EUR per person, if you carry it on your body, from Belgium
to Edelmetalle direkt in Freiburg to purchace gold
and return home to Belgium with your newly aquired gold, without declaring anything traversing the border.
Protect your savings. Visit Edelmetalle direkt in Freiburg to purchase gold and silver anonymously for cash if you come from Belgium.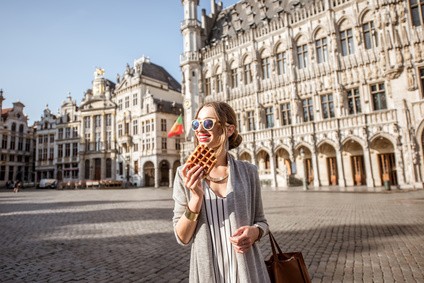 ​
Edelmetalle direkt is a small, family owned company in the town
Freiburg
, in south western Germany, in the trialateral border Germany-Switzerland-France. Two of our four consultants speak French. All of us speak English and of course German. We offer our customers - if you have taken the rather long journey from Belgium to Freiburg -
maximum discretion
when purchasing gold and silver. We therefore only serve one customer at a time. We advise to make an appointment if you come from Belgium to Edelmetalle direkt in Freiburg when you purchase gold bars or silver. This helps to reduce unnecessary waiting times and we are immediately at your service when you come to us from Belgium to purchase gold or
silver coins
.
We do not answer phone calls during appointments - this way, neither of the customers can hear what we discuss with the other. That is the
maximum of discretion
we are talking about. Naturally, we call you right back as soon as the appointment is over. Therefore, please do not be surprised should nobody answer the telephone during opening hours when giving us, Edelmetalle direkt, a call from Belgium. You can safely assume that we are in a customer dialogue containing a
personlal consultation
.
It is roughly 550 km from Brussels to Freiburg. You can reach Freiburg in about five to six hours by car. It takes more or less the same amount of time by train to reach Edelmetalle direkt in Freiburg if you start in Belgium. To reach the bureau of Edelmetalle direkt it only takes about
three minutes by foot from Freiburg mainstation
.
Freiburg is located at the foot of the
Black Forest
and offers a multitude of attractions such as the
Freiburg Minster
, the historic city center or the famous "
Freiburger Bächle
". You can enjoy the
Baden cuisine
and Baden wines that are spoiled by plenty of sunlight. Additionally, the volcanic
Kaiserstuhl
with its fruit and wine lies at the doorstep of Freiburg. Not to forget the
Markgräflerland
and the French Alsace that are both not far away.
As you can see, there are a many good reasons to travel from Belgium to Freiburg im Breisgau - not only the discrete and
anonymous purchase of gold and silver
!
Before you come from Belgium to Edelmetalle direkt in Freiburg to
purchase gold
for cash, you can inform yourself at any given time about
the newest offers and prices on our website
. You may find the most important articles per category on the welcoming page e.g. in the category "
silver coins 1 ounce
" you can find the Canadian
Maple Leaf
or the Australian Kangoroo. Both coins are also purchased a lot by our Belgian customers. We naturally also offer gold coins such as the
South African Krugerrand
, the Canadian Maple Leaf or the golden
French 20 Francs coin
.
If you wish to see the full range of products of each category, simply click on the button "show more products" on the bottom left corner of each category.
Would you like to have more information about a specific article? Just click on the desired article and an own window with detailed information pops up. Here it is also stated how many pieces of the article are in stock and immediately available, that is to say the amount of articles you could theoretically speaking directly take with you to Belgium (e.g.
100g gold bar by Heraeus
).
We are members of the professional organization of German numismatic retailers ("
Berufsverband des Deutschen Münzfachhandels
"). Apart from the feedback of our customers (see here:
link
), this is an additional evidence that we are a trustworthy shop. A membership in the professional organization requires that a retailer must have already been on the market for several years, that he can produce corresponding references, that there is no objection of another member and that you continously work in a reliable manner.
We are happy to take our time for an extensive personal consulting if you come from Belgium - be it Brussels, Antwerp,
Ghent
, Bruges or
Liège
- to Edelmetalle direkt at Freiburg to directly purchase your gold:
Rather gold bars or gold coins?
However, before you take your newly purchased
gold bars
and gold coins that you paid cash for back to Belgium, we
test the authentication
together. We use different instruments by the company
AuroTest
. These instruments recognize forged goods immediately and make it easy to distinguish. Trust is pre condition, knowledge is better. We bet on it!
As a
small family business
, we can and want to adjust us flexibly to the desires of our cusomers. This is exactly what banks or much larger companies are rather unable to do with their standardized processes.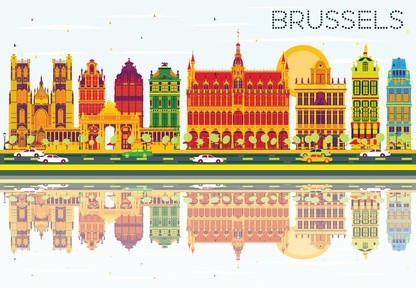 Have you recently tried to exchange gold for cash in
Brussels
, Ghent, Antwerp, Bruges or another places in
Belgium
? Have you tried to sell
silver for cash
in Belgium? It gets more complicated everytime and is almost impossible. In the neighboring country of Belgium - France - it is even worse.
It is quite common that instead of receiving cash, they transfer the purchasing price to your bank account. And not even all of it: merchants are forced to keep back taxes and are forced to pay it to the state.
You can
sell gold and silver for cash
as Belgian citizen at
Edelmetalle direkt in Freiburg.
We immediately pay up to 9.999 EUR per person in cash for your
gold bars
, gold coins, silver bars and
silver coins
. Additionally, you receive the whole price - no deduction of taxes or fees. This is
yet
allowed in Germany.
Sie können den Ankaufspreis – also das Geld, das wir Ihnen bezahlen, wenn Sie aus Belgien kommen und uns Ihr Gold und Silber verkaufen – auf unserer Internetseite im Vorfeld sehen (
linke Spalte der Preistabelle "Ankauf"
). Die Preise werden alle 5 Minuten aktualisiert. Oder Sie erfragen den Ankaufspreis per Email oder Telefon. Sie erhalten stets den vollen Betrag
ohne irgendwelche Abzüge
! Sollte der Betrag 10.000 EUR oder mehr erreichen, dann wird die Restzahlung auf Ihr Konto überwiesen – ebenfalls ohne Abzüge (mit Ausnahme ggf. anfallender Bankgebühren für die Überweisung).
Das gleiche gilt übrigens auch für den Tausch von
Goldschmuck
, Silbermedaillen, Zahngold,
Altgold
. Wenn Sie als Belgier
keinen Abzug von Steuern und Gebühren wünschen,

wenn Sie Ihr Gold und Silber lieber gegen Bargeld tauschen (bis 9.999 EUR pro Person) statt eine Banküberweisung zu erhalten,
dann kommen Sie aus Belgien zu
Edelmetalle direkt nach Freiburg
.
Ihre Vorteile beim Tausch von Gold gegen Geld bei Edelmetalle direkt in Freiburg , wenn Sie aus Belgien kommen:
Transparenz der Preise: Entscheidend ist der Gehalt an Edelmetall. Sowohl der Ankaufspreis (wenn Sie an uns verkaufen) als auch der Verkaufspreis (wenn wir an Sie verkaufen) ändert sich entsprechend den Bewegungen an den großen, weltweiten Handelsplätzen für Gold und Silber auf unseren Internetseiten alle 5 Minuten. Sie finden die aktuellen Preise für die gängigen Münzen und Barren aus Gold und Silber hier.
Sollten Sie aus Brüssel oder anderen Orten aus Belgien mal eine bestimmte Sorte von Münzen, Barren oder Tafel-Barren / Goldtafeln auf unserer Seite nicht finden, können Sie sich an einer gleich schweren anderen Münzen bzw. Barren orientieren. Natürlich können Sie uns auch aus Belgien anrufen und den Preis erfragen. Oder Sie schreiben uns von Belgien aus eine Email, um den aktuellen Preis für Ihr Gold zu erfragen.

Altgold und nicht mehr handelsfähige Münzen und Barren aus Gold oder Silber werden eingeschmolzen. Dafür erhalten Sie den Schmelzpreis. Den Schmelzpreis für Schmuck finden Sie als letzten Unterpunkt "Aktuelle Ankaufspreise" im Menü "Goldankauf Freiburg".

Alte Barren und Münzen mit hohem Goldgehalt werden besser vergütet, mindestens 95% vom Spotpreis.

Ware, die wir nicht vor Ort prüfen können, wird in ein Labor zur Detailanalyse eingeschickt. Beispiel: Zahngold oder Schmuck ohne Stempel. Nach 1 bis 2 Wochen liegt das Analyseergebnis vor. Sie erhalten das Analyseergebnis sowie 80% des Betrages, den wir für diese Ware selbst erhalten haben. Sie können dann entscheiden, ob sie sich den Betrag bar ausbezahlen lassen oder ob wir ihn auf Ihr Bank-Konto in Belgien überweisen sollen.

Fazit: Sie wissen genau was Sie bekommen, wenn Sie aus Belgien kommen, um Ihr Gold gegen Geld zu tauschen, Sie Ihr Gold und Silber an Edelmetalle direkt in Freiburg verkaufen.


Sofort-Auszahlung von Bargeld bis 9.999 EUR: Beträge bis maximal 9.999 Euro pro Person und Transaktion für den Tausch von Gold / Silber gegen Geld dürfen wir sofort ausbezahlen. Sie kommen aus Belgien, verkaufen uns Ihre Münzen und Barren aus Gold und Silber oder Ihren alten Schmuck und nehmen sofort bis 9.999 EUR Bargeld mit nach Belgien. Nur der Betrag, der 10.000 Euro übersteigt, muss auf Ihr Konto in Belgien überwiesen werden.

Ohne Abzüge, ohne Steuern, ohne Gebühren: Sie erhalten stets den vollen Ankaufspreis ausbezahlt, wenn sie aus Belgien kommen, um Ihre Goldbarren oder Goldmünzen an Edelmetalle direkt in Freiburg zu verkaufen. Ohne irgendwelche Abzüge. Im Gegensatz zu Frankreich werden in Deutschland (bisher!) keine Steuern oder kommunalen Abgaben erhoben. In Frankreich ist es üblich, dass Händler und Banken 8 - 12% weniger auszahlen und an den Staat bzw. die Kommune abführen.

Beispiel: Sie sind aus Belgien. Anstatt in Frankreich verkaufen Sie Ihren 1kg Goldbarren in Freiburg an Edelmetalle direkt. Angenommen, der 1 kg Goldbarren hat einen Wert von 35.000 EUR. Bei einer Steuer von 10% würden Sie in Frankreich nur 31.500 EUR erhalten. Bei Edelmetalle direkt in Freiburg erhalten also insgesamt 3.500 EUR mehr als in Frankreich, wenn Sie einen 1 kg Goldbarren verkaufen. Da lohnt sich schon mal die Fahrt zum Goldverkauf von Belgien nach Freiburg zu Edelmetalle direkt.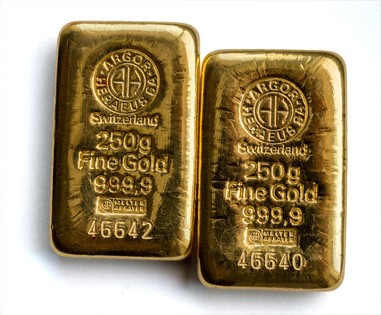 ​
Beispiel: Das erhalten Sie aus Belgien, wenn Sie uns einen 1kg Goldbarren verkaufen
Sie kommen aus Brüssel, Gent, Antwerpen,
Brügge
oder einer anderen belgischen Stadt und wollen uns einen 1kg Goldbarren verkaufen. Dabei unterscheiden wir 2 Fälle:
Fall 1: Moderne Barren in handelsfähigem Zustand für den Wiederverkauf.
Fall 2: Ältere Barren oder Barren mit Kratzern / Beschädigungen als Schmelzware.
Fall 1 - Moderne Barren in handelsfähigem Zustand für den Wiederverkauf:
Diese Barren stammen von einem Hersteller, der nach den strengen Kriterien der London Bullion Market Association (LBMA) zertifiziert ist. Wie zum Beispiel die Hersteller Argor, Heraeus, Umicore, Argor, Degussa, Valcambi, Mendisio, PAMP SA, Castel San Pietr, Balena, Cendres + Métaux SA, Biel-Bienne, PX Précinox, La Chaux-de-Fonds. Es gibt noch andere!
Alle handelsfähigen Goldbarren müssen eine Feinheit von mindesten 999 / 1000 haben.
Alle handelsfähigen Barren müssen äußerlich unversehrt sein (keine Kratzer, nicht angelaufen).
Fall 2 - Ältere Barren oder Barren mit Kratzern / Beschädigungen als Schmelzware:
Alle Barren, die nicht vollständig die Kriterien für Moderne Barren in handelsfähigem Zustand für den Wiederverkauf gemäß Fall 1erfüllen, werden aus dem Handel genommen und eingeschmolzen. Daher ist hier der Ankaufspreis geringer.
Preisermittlung für 1 x 1kg Goldbarren in handelsfähigem Zustand für den Wiederverkauf (Fall 1):
Hier finden Sie den aktuellen Ankaufspreis für einen 1 kg Goldbarren in handelsfähigem Zustand gemäß Fall 1:
Link
.
Preisermittlung für 1 x 1 kg ältere Goldbarren / Barren mit Kratzern / Beschädigungen als Schmelzware (Fall 2)
Dafür bezahlen wir pro Gramm 95,5% vom Spotpreis für reines Gold. Über das Gewicht und die Feinheit ermitteln wir, wie viel Gramm reines Gold Ihr Barren enthält. Angenommen, die Waage zeigt ein Gewicht von 1000 Gramm und die Feinheit beträgt 996 / 1000, dann haben wir 1000 g x 0,996 = 996,00 g reines Gold.
current spot price for 1 gramm of gold: 33,74 EUR
current spot price for 1 gramm of gold for older bars/
bars with scratches (melting goods) (95,5% of the spot price): 32,22 EUR
current price for 996,00 g gold (fineness 996 / 1000): 32.092,81 EUR
Thus you receive 32.092,81 EUR.
The example demonstrates that the trip from Brussels or other Belgian cities is quite profitable to
sell gold and silver at Edelmetalle direkt in Freiburg
.
Anonymously, maximum discretion, personal, mony for goods: Wenn Sie diese Variante wählen, dann vereinbaren Sie am besten einen Termin, bevor Sie aus Belgien zum Goldkauf bei Edelmetalle direkt nach Freiburg kommen. Wenn Sie dann zum Termin aus Brüssel, Antwerpen, Bügge, Lüttich, Gent oder einem anderen Ort aus Belgien zu uns kommen, um Ihr Gold zu kaufen, dann sind wir exklusiv für Sie. Wir nehmen uns gern die Zeit: 1 Kunde, 1 Termin. Wir sind ganz für Sie da. Kein anderer Kunde kommt ins Büro. Und wir gehen dann auch nicht ans Telefon: maximale Diskretion und die best mögliche persönlicher Beratung für Sie aus Belgien. Beim Termin für den Kauf von Gold und Silber, suchen Sie sich einfach die gewünschten Barren und Münzen aus. Sie bezahlen die Goldmünzen und Silberbarren sofort in bar gegen (anonyme) Rechnung (bis 9.999 EUR pro Person) und nehmen das kaufte Gold und Silber sofort mit nach Belgien. Und natürlich machen wir noch gemeinsam mit Ihnen eine Echtheitsprüfung für die gekauften Goldbarren und Goldmünzen, bevor Sie wieder zurück nach Belgien fahren.

Maximal diskret, ohne Zeitverlust für gut Informierte: Natürlich können Sie sich auch zuvor von Belgien aus auf unsere Homepage (24h Online-Shop) über das Angebot an Münzen und Barren aus Gold und Silber informieren. Dort finden Sie neben dem Preis und der aktuell verfügbaren Anzahl pro Sorte zusätzliche Informationen rund um die Themen Geld – Gold – Krise. Zum Beispiel über unseren anonymen "Verwahr-Service".

Gern können Sie sich von zuhause in Belgien aus die gewünschten Artikel auf unserer Homepage aussuchen und per Telefon vorbestellen. Gleichzeitig vereinbaren Sie bitte einen Termin. Wenn Sie dann zum Termin aus Belgien zu Edelmetalle direkt nach Freiburg kommen, um Ihr bestelltes Silber und Gold abzuholen (kostenlose Selbstabholung), ist alles bereits für Sie vorbereitet. Pro Person bis knapp 10.000 EUR bezahlen Sie dann das gekaufte Gold und Silber in bar und nehmen die Edelmetalle dann sofort mit nach Belgien nach gemeinsamer Echtheitsprüfung versteht sich. Auf der Rechnung steht alles drauf, nur nicht Ihr Name: Bargeld gegen Ware. Es gibt also keine Datenspuren, wenn Sie aus Belgien zum Goldkaufen nach Freiburg zu Edelmetalle direkt kommen. Und durch die gute Vorbereitung sowie die Terminvereinbarung verlieren Sie auch keine Zeit beim Goldkauf aus Belgien bei Edelmetalle direkt in Freiburg.

Wenn Sie es bequem und sicher wünschen: Der Weg von Belgien nach Freiburg ist Ihnen zu weit? Sie möchten aber dennoch unser Angebot nutzen und Gold und Silber bei Edelmetalle direkt kaufen? Das geht so: Suchen Sie sich einfach die gewünschten Münzen und Barren aus Gold und Silber in unserem 24h Online-Shop aus – das geht auch ganz bequem von Belgien aus. Die ausgewählten Goldmünzen und Goldbarren bestellen Sie bitte über den Online-Shop. Per Email erhalten Sie dann die Auftragsbestätigung und in einer 2. Mail die Rechnung. Die Rechnung für das gekaufte Gold können Sie dann wieder bequem online von Belgien aus an Edelmetalle direkt überweisen – oder klassisch per Banküberweisung. Gleich nach Eingang der Bezahlung erhalten Sie eine weitere Email, bevor wir dann in der im Shop genannten Frist das von Ihnen gekaufte Gold nach Belgien versenden. Mit dem Versand nach Belgien, der natürlich voll versichert ist, erhalten Sie eine letzte Email mit der Sendungsnummer. Mit dieser können Sie die Sendung wieder bequem online von Belgien aus verfolgen, bis das gekaufte Gold und Silber sicher bei Ihnen in Belgien angekommen ist.